Beeswax Taper Candles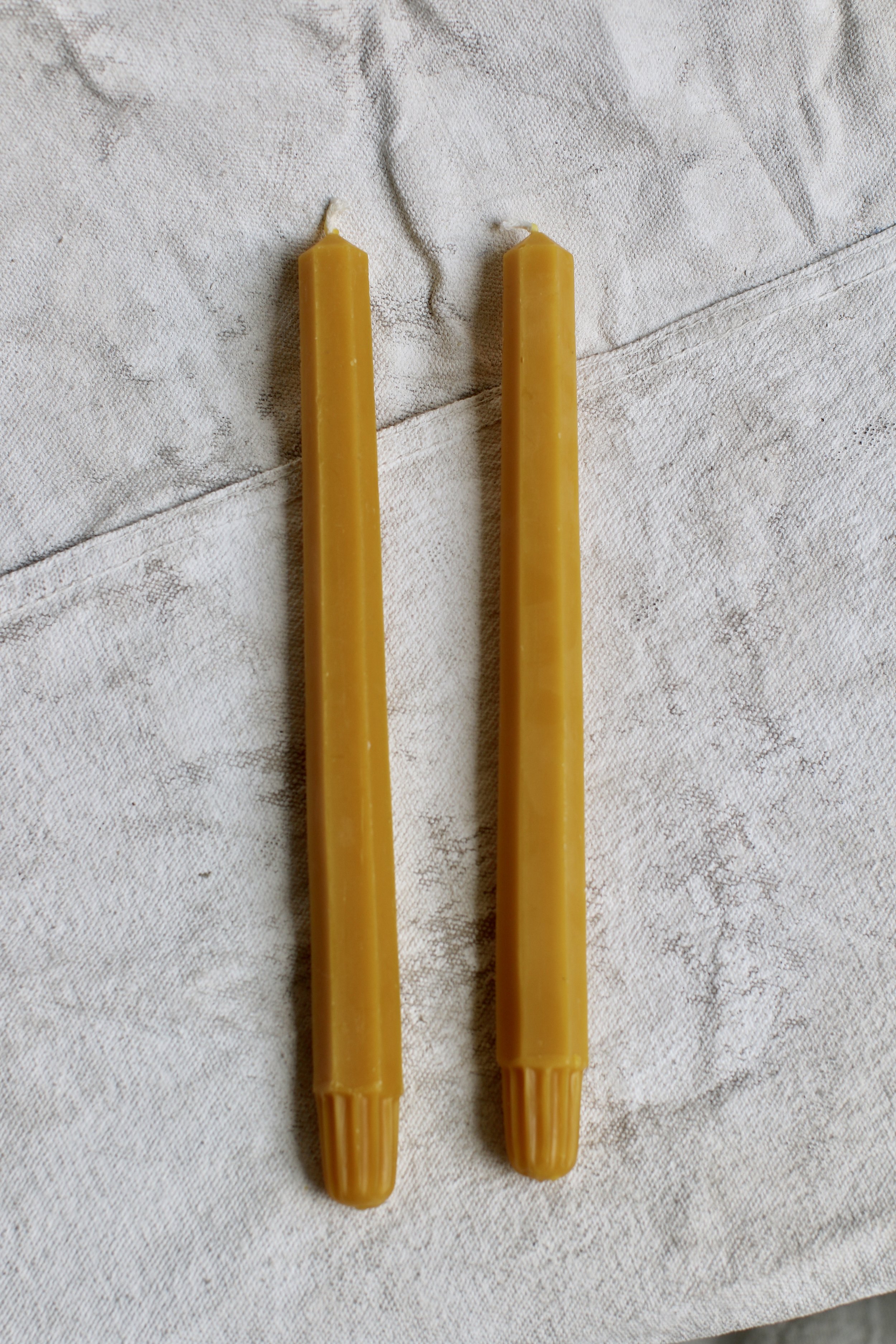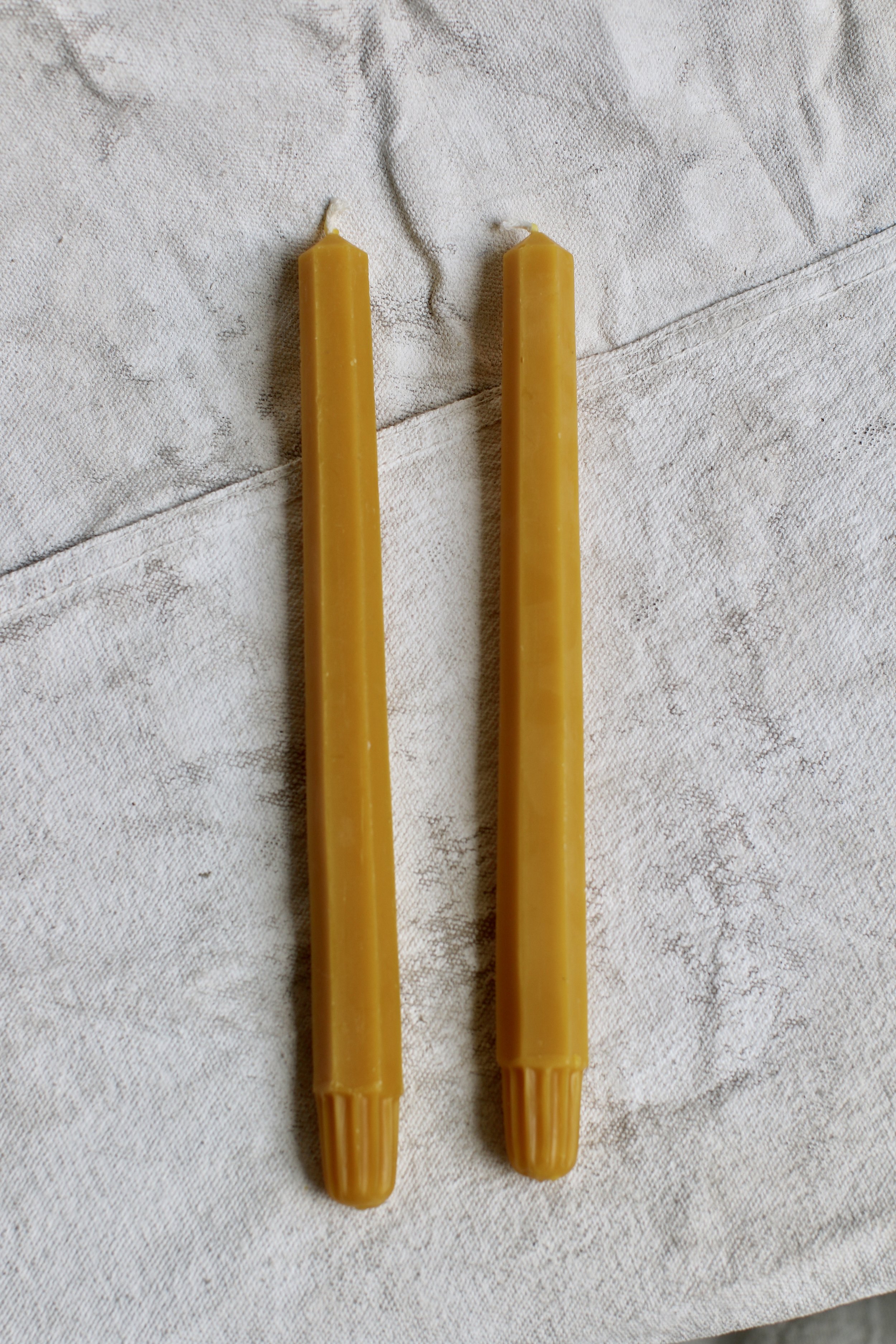 Beeswax Taper Candles
We love the minimal look of our beeswax tapers. Beeswax burns clean, has a sweet, subtle scent and can even help to purify the air when lit. Pair with vintage candlesticks and some greenery for an elegant look on your dining table or mantel.
100% pure beeswax locally sourced in New Jersey.
Sold in sets of 2, and measure 12" each.