Cactus Silk - Pale Blue II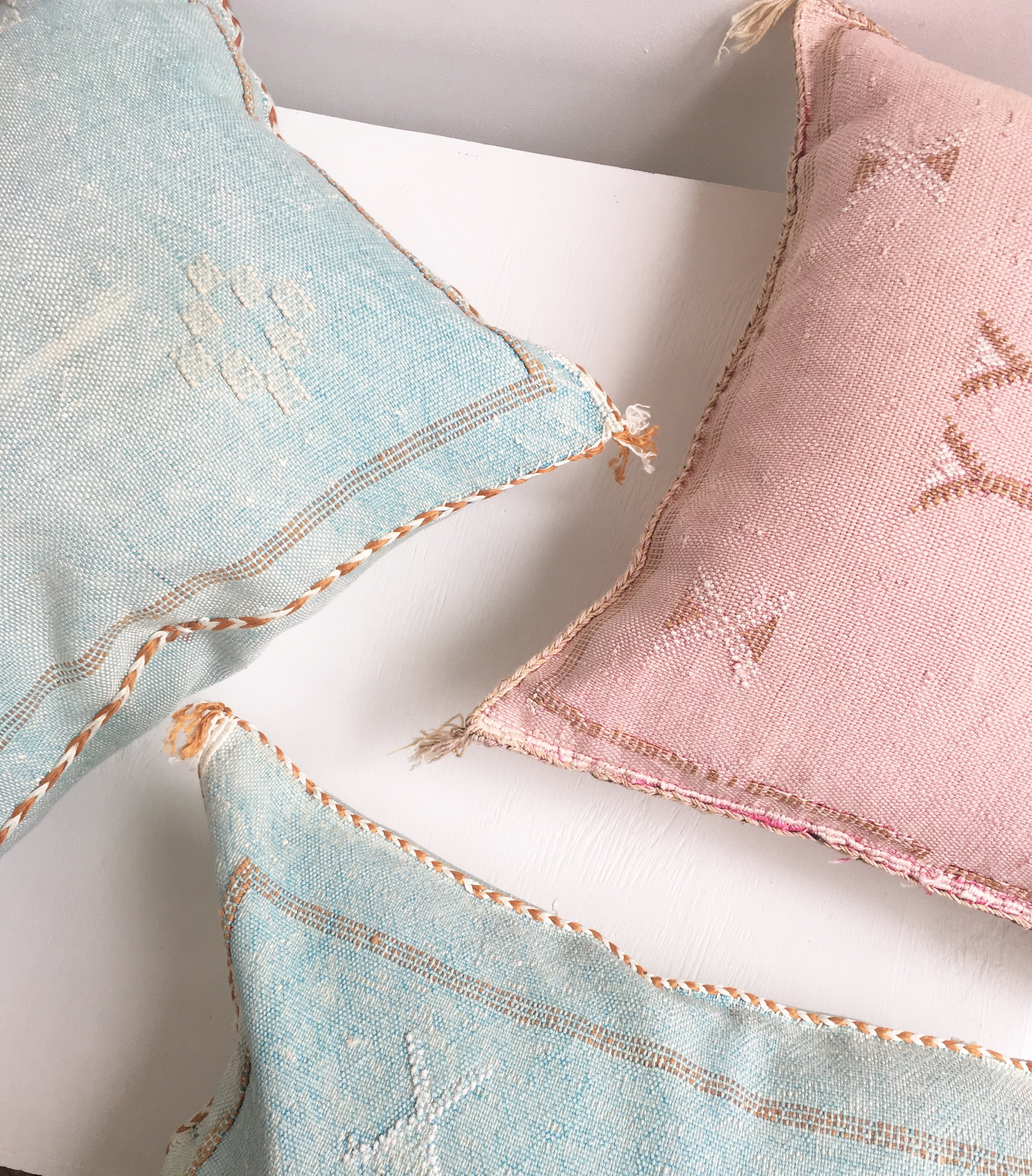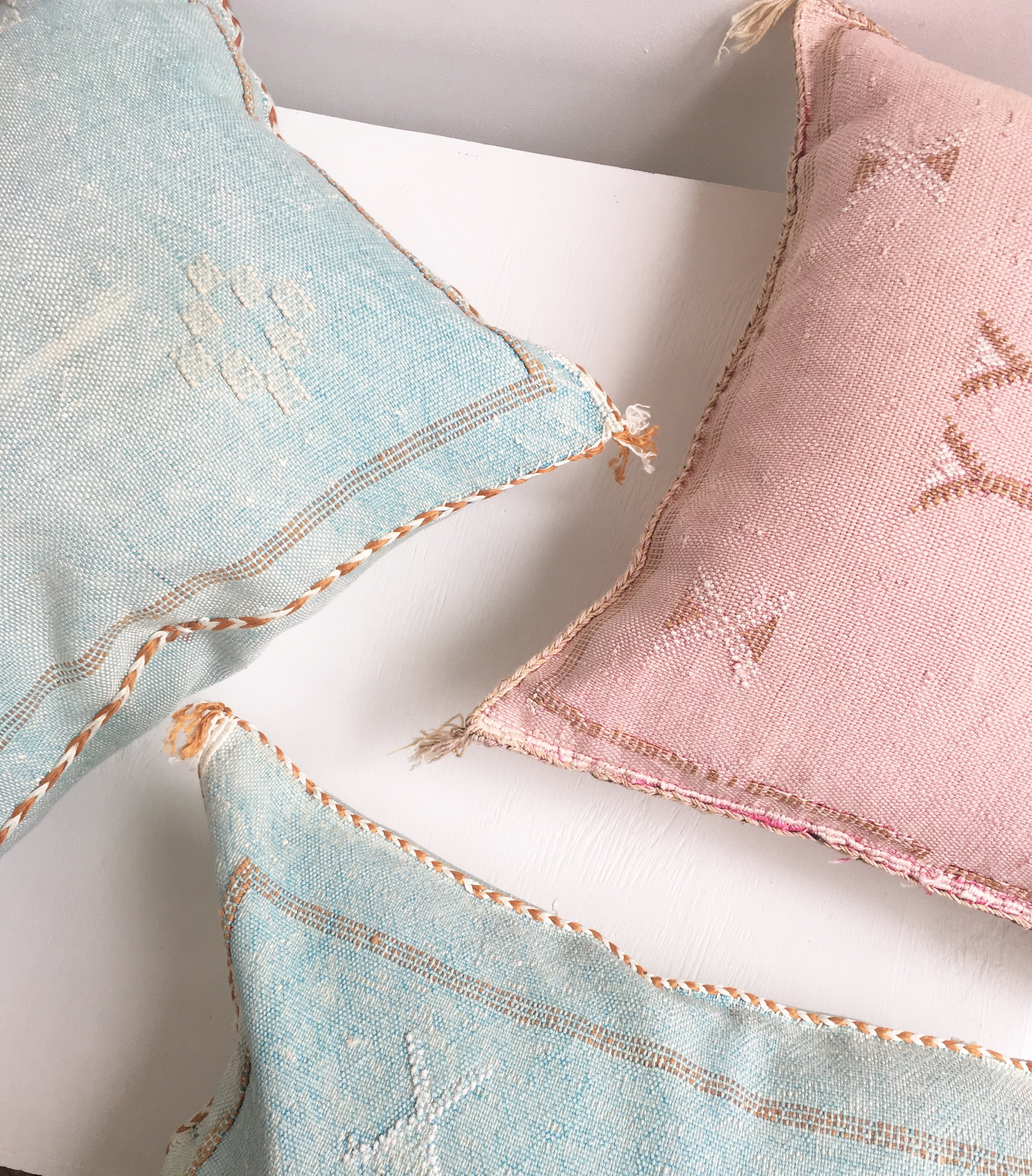 Cactus Silk - Pale Blue II
19''x16''
Saharan Agave Cactus Silk , Vegetable dyes
Handwoven in Morocco by Fair Trade artisans, sewn in New York.
Zipper enclosure, Down Insert
Care: Dry clean only
Cactus silk, aka Sabra silk, textiles are possibly one of our favorite Moroccan textiles for their amazing softness and durability. Another big plus for cactus silk is that it's vegan- being made from the fiber of the Saharan aloe vera, a member of the agave family. The leaves are pounded and soaked until the fibers separate. Then the fibers are spun by hand to create a silky, but very strong thread. The thread is woven on looms to create the cactus silk. The colors are created with vegetable dyes.