Soap - Citronella + Eucalyptus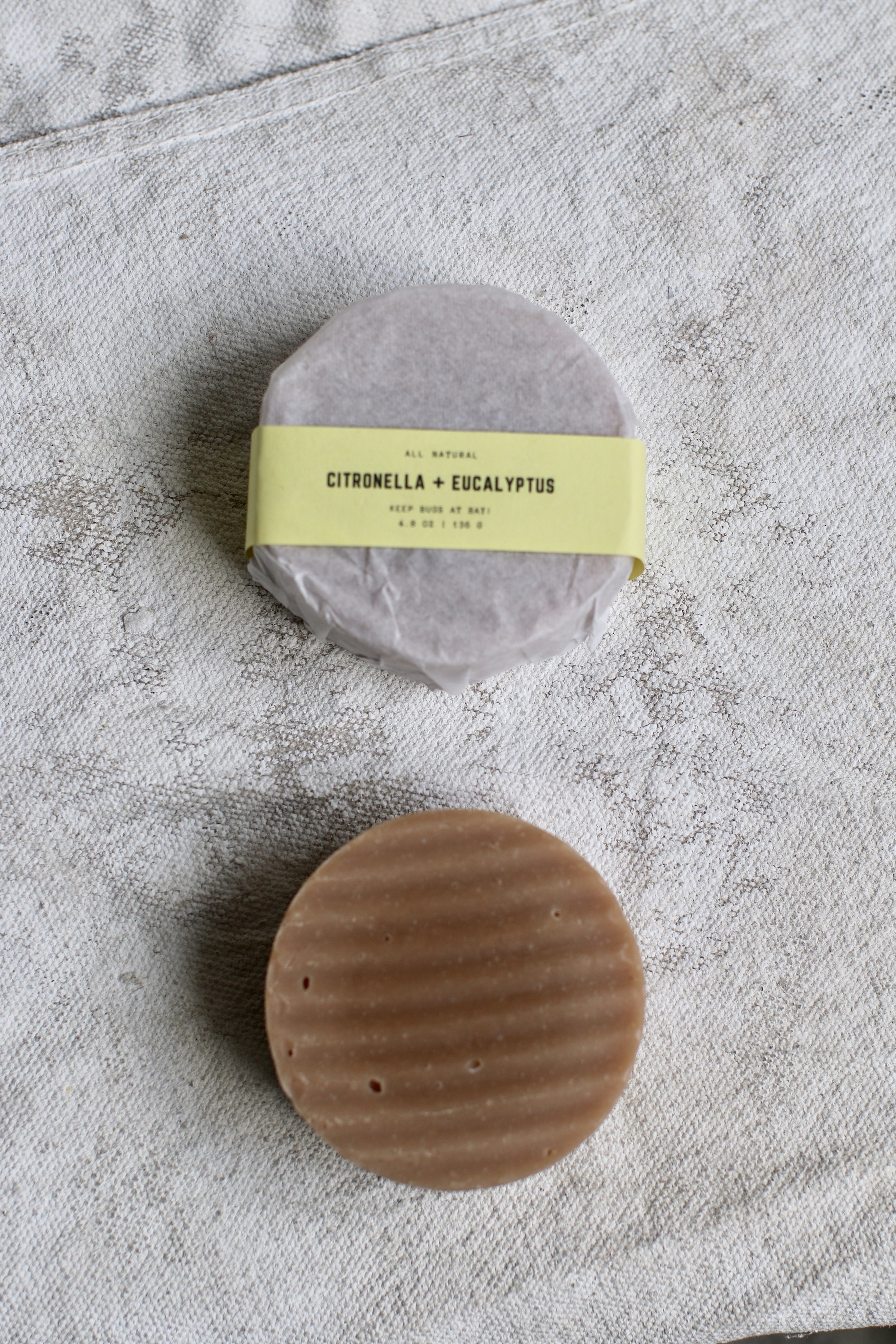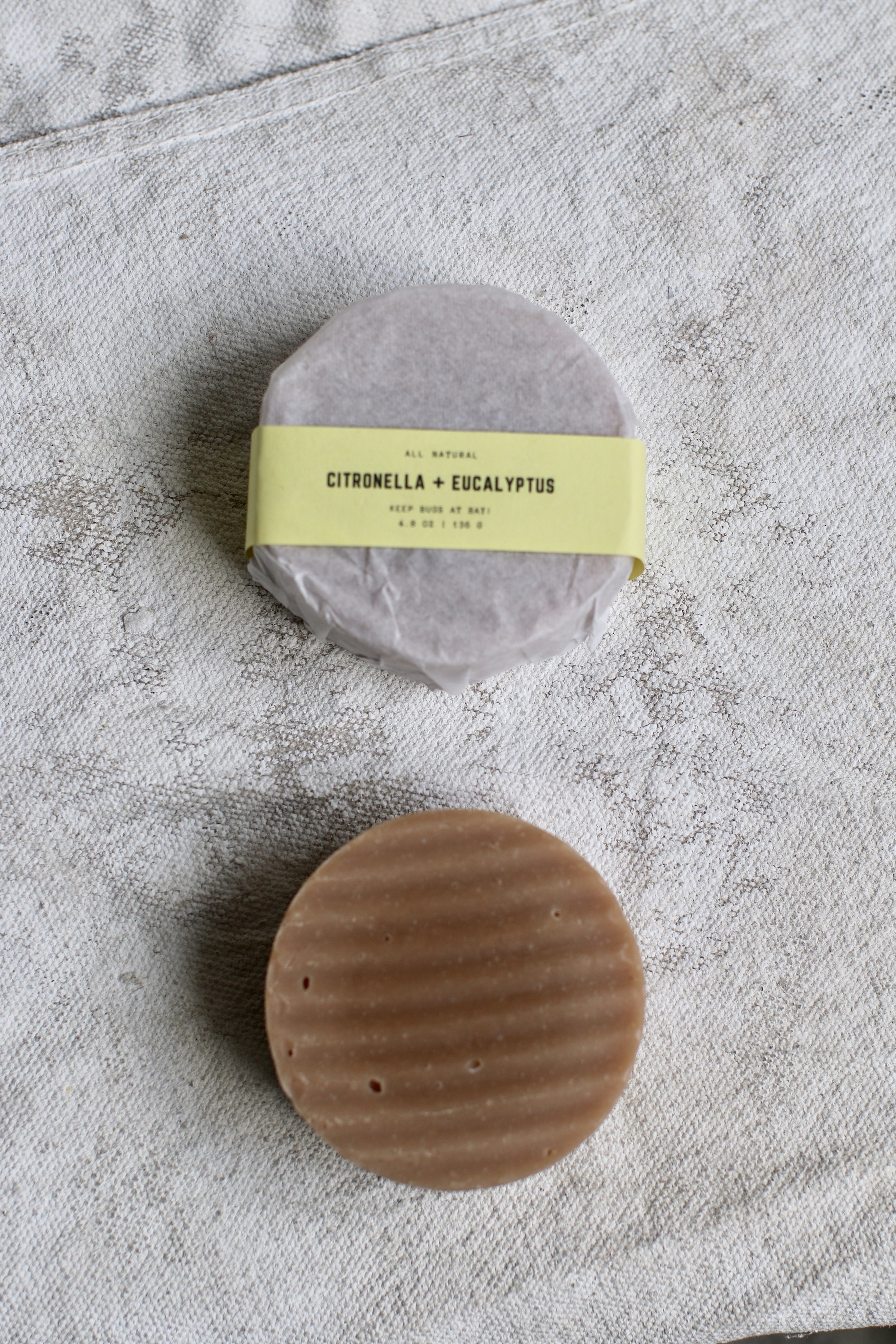 Soap - Citronella + Eucalyptus
Soap makers, Monica Dech carefully handcrafts our cold process soaps in small batches with pure natural ingredients out of her West Reading, PA operation.
Keep bugs at bay with power of citronella and eucalyptus.
Ingredients - rice bran, coconut, palm kernel oils, shea butter, avocado & castor oils, distilled water, sodium hydroxide, citronella, eucalyptus, and tea tree essential oils. moroccan red clay & rosemary oleoresin extract.
4.8oz
Made in Pennsylvania